Yes, it is true. It has been
one year
since I first started this blog. It has transformed and stalled (due to very limited internet) all within a year. There have been many blogs that I would like to imitate. There are many bloggers that I would like to be like. I would put cute little links in here for them, but today I am just short on time.
There are a few weird things going on with this blog as of late... commentors receiving e-mails that their comment was rejected and not being able to post certain pics with their links (such as the button I speak about below). Hopefully I will get it all resolved
soon
! Anyway...
HAPPY BLOGOVERSARY TO ME!
I have been seeing this cute little button (below) on some of the blogs I frequent. I have not been a consistent blogger because of our current situation, I only have a handful of followers, and I have a whole lot to learn about this blogging community. But, there is so much that I want to do with it!
My problem...
I want to know it all and do it all

RIGHT NOW!
For today, I have decided to join this blog party. It seems like a fitting way to celebrate by letting you get to know me a bit better.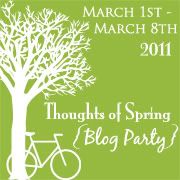 What celebrity/celebrities would create a "Star-Struck" feeling if you saw them in real life?
George Strait, Matthew McConaughey, Beth Moore :-)
Who is your favorite blogger? Why?
Big Mama
- F.U.N.N.Y.
Carissa
- honest, real, and relatable
What is your comfort food/drink?
Dr. Pepper is my drink. Kind of wish I could stop drinking it to be more healthy. Kind of.
Ice Cream. Oh, ice cream.
Blue Bell
, of course. I am a Texan, you know.
Be brave – tell us something very random and weird about yourself.
I am a bit of a germaphobe. Love me some Clorox wipes and Germ-X
.
Do you have a strong desire to do something you've never done? What is it?
Work in a scrapbook store and/or create digital scrapbook papers and elements.
Movies: Action, Drama, Romantic Comedy, Documentary, Comedy? What are your favorite genres?
Definitely Romantic Comedies like Sweet Home Alabama and Pretty Woman
Dramas based on true stories like Remember the Titans and The Blind Side
Books: Fiction, Non-Fiction, Romance, Biographies, True Stories, Self-Help, Devotional/Study? What are your favorite types of reading material?
Christian Fiction... Karen Kingsbury is my fave. Seems like the largest % of Christian Fiction writers like to write about the Amish or living in the Old West. Karen is current and so life applicable.
Would love any recommendations if any of you have any. :-)
Music: Funk, Rock, Country, Jazz, Classical, Film Score, Blues, Classic Rock, Crooner, Alternative, Heavy Metal, Techno? What are your favorite types?
We used to call it Contemporary Christian. Now, it gets many names. Faves are hillsong united, MercyMe, Casting Crowns, etc, etc, etc. Way too many to name.
However, my overwhelming favorite would be if I could get our old church in Tulsa - Church on the Move to put out a worship CD. Andy Chrisman (4Him) and Kenneth Weston and the rest of their crew just make me want shout from the mountain tops.
I also like a little country like The King of country... George Strait, Keith Urban, Sugarland, and Lady Antebellum, etc. Too many for this list, too.
If you inherited a million dollars, what is the first thing you would do with your money?
10% to the church, pay for my girls' college, buy a new house, take a vacation with my family (We have only been on one real one that wasn't to visit family and it was still in Texas!)
Name one weakness of yours (confession is good for the soul).
How about 2?
Scrapbook paper - I am a collector. I have a great desire to put it all to use someday!
Magazines - Creating Keepsakes, Scrapbooks Etc., Real Simple, and All You - LOVE THEM!
If you could live anywhere at all (and take all your loved ones with you), where would you go?
I really don't have a clue. A medium sized town with 4 seasons.
What's something you consider yourself to be good at? (Don't worry, it's not bragging, it's acknowledging a God given gift).
Helping people. I love to open the door for someone, carry something for somebody that needs help, push someone in a wheel chair. Things like that.
What is one of your favorite things to catch a whiff of?
A fresh watermelon or cucumber
A Bird of Paradise Circle E candle
When you leave a social gathering, do you wish: You would have talked more or You would have talked less?
Definitely less.
If money wasn't a factor, what stores would you shop in?
Pottery Barn, Coldwater Creek, North Style (catalog)
What is your greatest fear or strange phobia?
Losing family or me not being able to see our girls grow up and have their own families.
What is your greatest accomplishment?
Our girls
What are your favorite animals?
Dogs, dogs, dogs
I think that is enough revealing for today! If you want to join in, you still have a few more days over at
Dancing Barefoot on Weathered Ground
. I look forward to getting to know more about you, too!